We stayed in Glasgow, Scotland for two weeks. We lived in an old homeless shelter and helped the new shelter with cleaning and sorting food. We also worked with Destiny's Angels, an organization that helps battered women and prostitutes, among other people, to rebuilt their lives. When we weren't doing that, we did a lot of street evangelism.
This is our group doing street evangelism. We had free face painting, and we also had a sheet of paper on the ground with a question, such as, "What is your biggest wish?" People stopped to write their answers, and we started conversations with them.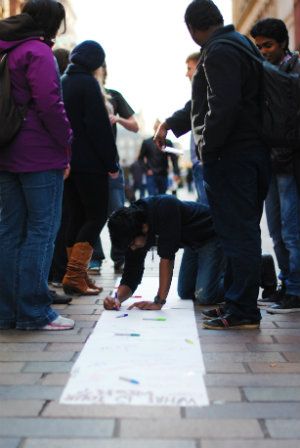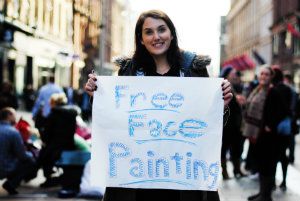 This is a homeless woman that I met on a bridge and fed.
And finally, this is Amy Lucas and me outside the homeless shelter.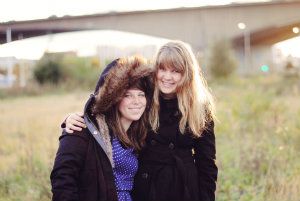 This is a picture of the whole team on our day off in Edinburgh, Scotland.